Knowledgebase
Markdown, plain text based.
Optional todo.txt org-mode
Bookmark management based on markdown or be able to export to markdown or plain text (even html in a bookmarks.html file)
dropbox, cloud
directory based
Related
Promnesia
Really good writeup about the problem of how to record and access all movements across the web/research.
https://beepb00p.xyz/promnesia.html
https://github.com/karlicoss/promnesia
https://news.ycombinator.com/item?shownew&id=23668507
Semilattice
Concept of a Knowledgemanagement with Blocks
What's out there
Roamresearch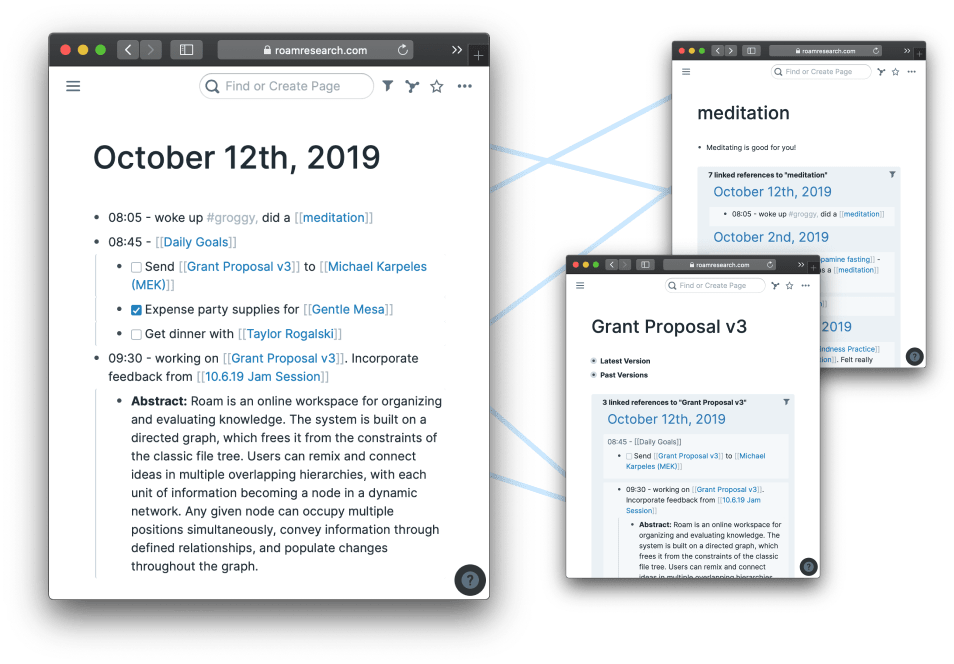 DokuWiki
PHP based, Flat-file based
writes text files with *.txt extension
uses its own doku wiki markup
markdown extensions are available but not up to date and the integration is basic.
TiddlyWiki
Javascript based
Many extensions
Just save one html file with all program code and notes.
Exporting notes possible
Notion.so
Webservice that aims to be everything...
Docsify
Similar to Mdwiki - A html file + js = formatted markdown docu.